Full Granite Range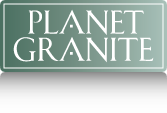 Our range of worktops can substantially change the look of your kitchen or bathroom. Our granite comes from a range of sources including Verona, Northern Italy which Steve visits on a monthly basis to source a variety of beautiful granite pieces. We pride ourselves on the work we produce and each piece of granite is fabricated by our team of specialists here at Devitts Farm, Warwickshire.
Formed over millions of years beneath the earth's surface the granite we use harbours both a rich and diverse pattern allowing each worktop to have its own unique look and character.
Our luxurious range of worktops guarantee to add style and sophistication to any kitchen or bathroom and our personalised service and state of the art equipment ensure you receive exactly what you require.
Take a look at our extensive range of granite below. Can't see what you are looking for? Please get in touch to talk to one of our specialist granite team.