Hi, I'm Steve's wife Karen. I live with Steve and our three beautiful children here at the farm, which is where we work too. Planet Granite is very close to our hearts and we really love what we do.
The kitchen is the heart of our home. It's where you'll find the food, the family and the best gossip! We think a kitchen should be a room that you love. With that in mind, I wanted to share some different kitchen designs with you on this blog which might inspire a new look in your own home. Don't blame us if you fall in love!
Mark Wilkinson
Lots of people come to us for granite worktops for Mark Wilkinson kitchens. Their kitchens are stylish and contemporary and perfect for sleek granite surfaces. Here are two contemporary Mark Wilkinson kitchens to inspire you!
The contemporary kitchen in the photo at the top of this page features a slim granite top complemented by a glass surface and crisp white walls and tiled floor, with chrome accessories.
The next photo is another Mark Wilkinson kitchen and is similar in style to the one featured above, with the main difference being the wooden cabinets whereas the ones above are white, which blends in with the rest of the kitchen. Wooden cabinets might be more suited to a more traditional home.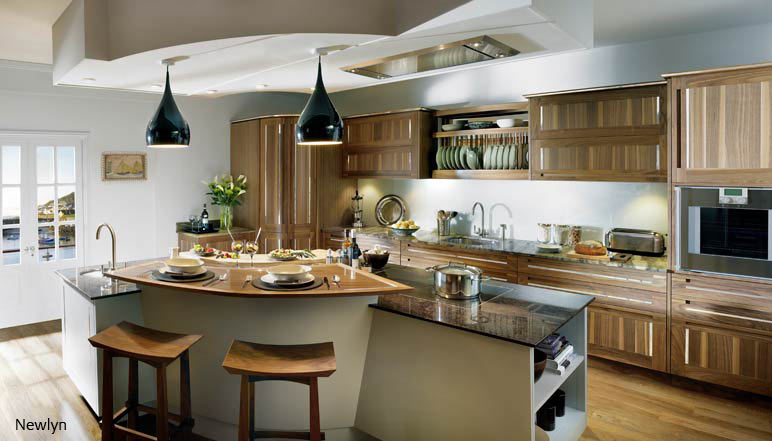 Harvey Jones
Harvey Jones is another kitchen designer that we know is very popular, and looking at their photos, it's easy to see why. This Harvey Jones Shaker kitchen shows how a period style can still look fresh and relevant today and that granite works well in period kitchens as well as contemporary ones.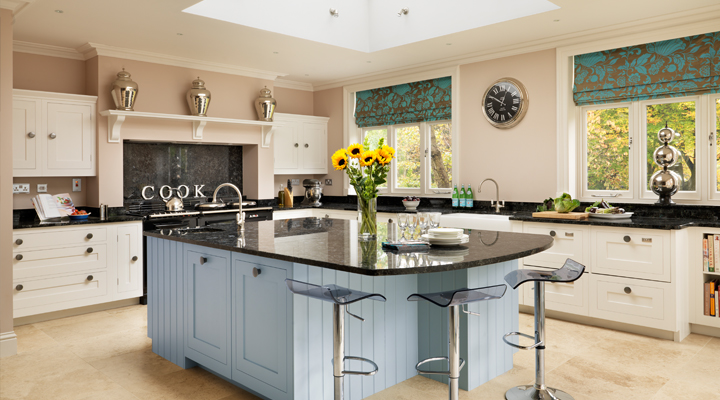 These days, neutral colours like creams and whites are really popular in homes. These are the colours people often choose when they're reselling or letting a property, as they have the widest appeal and create a 'blank canvas' for new inhabitants. On the other hand, if you want to decorate your 'forever home', you might like to be more adventurous with colour. This quirky and unique kitchen from Harvey Jones showcases the colour turquoise really beautifully.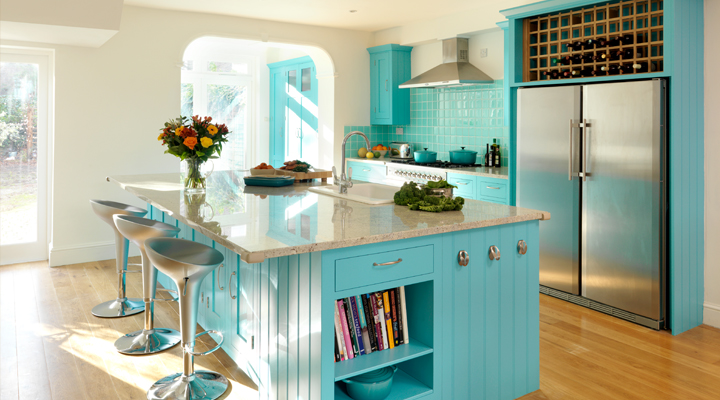 I'll be back with more beautiful kitchens really soon!
Until then, why not browse the rest of the Planet Granite blog to see some of the photos of granite worktops that we've fitted.
About Karen
Hi, I'm Karen and I work with my husband Steve at Planet Granite U.K. Limited. We produce and install granite and quartz worktops, and we love what we do! My passion lies specifically in Kitchen Design, so in my blog you'll be able to view some tips, guides and examples of wonderful kitchen designs, hope you enjoy them.