Hi, for this Karen's Kitchens I thought I'd tell you about what's in my kitchen.
The photo above is of our 'Forest Black' Granite, or 'Black Cosmic' granite  worktop and our blue island. This is where I do most of my cooking and baking!
If your kitchen takes pride of place in your home, then you probably have some things that you cannot live without. Let me tell you about what I think should be your must-have items!
Kitchen Aid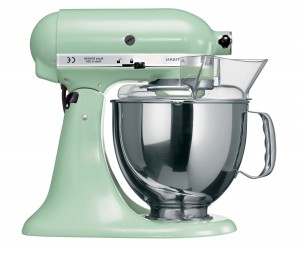 If you're serious about cooking and eating good food, you've probably learned how important it is to own a decent mixer. I can't live without my Kitchen Aid Artisan Stand Mixer. Professionals and the Great British Bake Off contestants swear by them. I use my mixer for homemade Yorkshire puddings, sauces and cakes. I really like how it looks too.
Le Creuset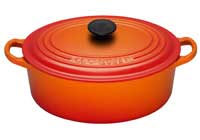 Le Creuset pans are unmistakable and are probably most recognisable for their bright orange, Cast iron pans. I use my Le Creuset pan to make hearty, warming casseroles on cold winter days or slow-cooked stews. You can leave them cooking on the hob, or in the oven, for hours. My favourite Le Creuset pan was a wedding present, and three children later, it's still going strong.
AGA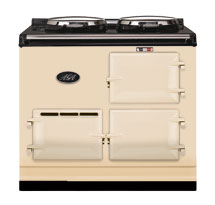 AGA range cookers are an icon of design and some people call them a status symbol. I think if you own an AGA, it means you take pride in your kitchen and your food. Since we had our AGA fitted, I've used it to bake bread, casseroles and for regular cooking on the hobs. If you have one, you'll know that there's nothing like the warmth it kicks out on a winter's day.
George Foreman Grill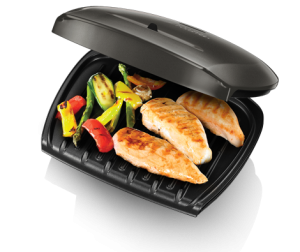 George Foreman is probably as well known these days for his grills as he is for being a World Heavyweight Champion. When I haven't got time to make a casserole, I let the George Foreman Grill do the hard work. It's perfect for burgers, sausages, steaks, and toasted sandwiches in a hurry.
Cath Kidston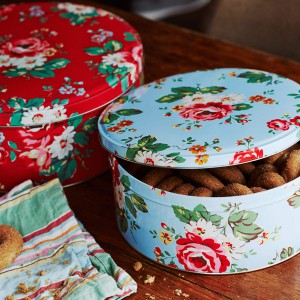 I just wanted to tell you about Cath Kidston. If you enjoy banking, then you really need one of their lovely, floral cake tins. Their aprons and other banking accessories are really good quality and look pretty too, so if you like having nice things in your kitchen, you'll like them.
About Karen
Hi, I'm Karen and I work with my husband Steve at Planet Granite U.K. Limited. We produce and install granite and quartz worktops, and we love what we do! My passion lies specifically in Kitchen Design, so in my blog you'll be able to view some tips, guides and examples of wonderful kitchen designs, hope you enjoy them.