A team of craftsmen based in Warwickshire
There are 10 people in our team and we all take pride and we all take our jobs very seriously. We enjoy the sense of achievement we get when we pull off an especially difficult task, which may be something that another company has declined to do. We all possess a very similar positive attitude to our work.
Planet Granite is based at Devitts Green Farm Steve's home, and houses our custom built workshops right here in Warwickshire. Our workshops were specifically designed by Steve and his team and have a mix of state of the art granite CNC machinery and traditional stone processing equipment which are perfect for the manufacturing of quartz worktops.
Customers are invited to arrange a visit to the farm so they can view the workshops, granite stockyard and showroom where they can see the ever-changing materials we keep here in huge slab form, some of which weigh up to 1000kg. Planet Granite workshops are located in the Warwickshire countryside on the edge of Coventry, 12 miles from Sutton Coldfield and nine miles from Solihull, providing granite and quartz worktops for the Midlands and surrounding areas.
How we work
If you ring Planet Granite you speak directly either to Jason or Steve. There's none of the frustration of getting through to people who can't answer your question because it's not their department, both Jason and Steve have worked in the industry for 20 years each They know their business.
There has never been a Planet Granite project that Steve has not been involved in and totally aware of. Since Devitts Green Farm is Steve's home he stays completely in touch with each and every granite worktop made there. (It's lucky for him he loves his work.)
Technical questions, sales enquiries, timings – anything you need to know, we are at the end of the telephone to support you.
We are the manufacturers, the retailers, the importers and the installers of our products and for that reason there is only the one company to deal with so there are no middlemen hiking up the price and we charge you the true cost of your project.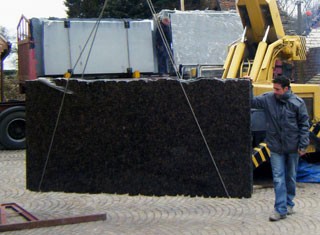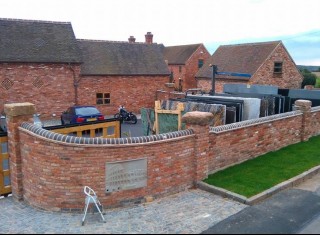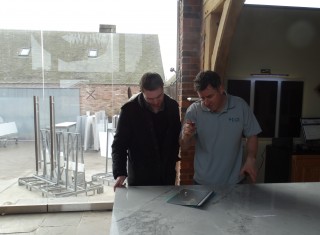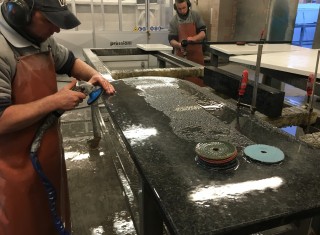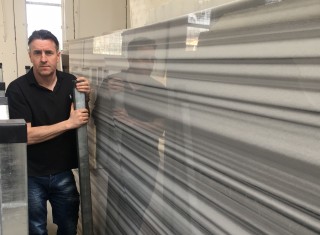 Worktops in Warwickshire