Contact Planet Granite
Please call us on the numbers below or email us at sales@planetgranite.co.uk, if you would like to arrange a visit to us we simply ask that you call ahead to let us know you are coming, we are available pretty much all of the time exept for Sundays
We have invested very heavily in our custom built fully equipped workshops and Italian CNC machining centres here at Devitts Green Farm and customers interested in granite worktops often find a visit to us here very informative and reassuring, we have a pretty stunning showroom and an extensive stock yard we can also talk you through and show you the proccess of manufacture and installation of your worktops once you are here.
Planet Granite UK Ltd
Devitts Green Farm
Devitts Green Lane
Arley
Coventry
CV7 8GF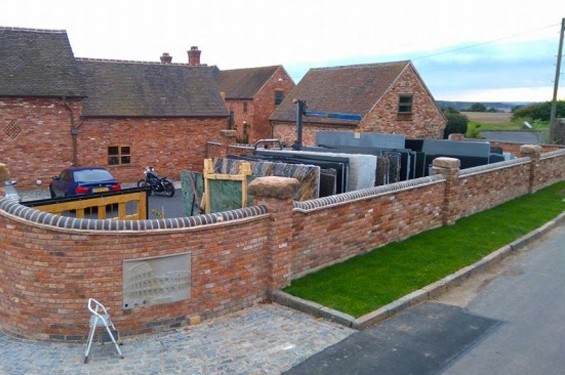 Meet the Team

Steve
Founder and Managing Director
Steve owns and operates Planet Granite Uk Ltd from the custom built workshops and converted barns at his family Home at Devitts Green Farm in North Warwickshire. Steve has constantly re-invested in the site and the state of the art stone processing equipment housed there since the company was founded in 2002, Steve is extremely 'hands on' and as such is involved in every Planet Granite project and is often found at the farm either liaising with clients in the showrooms or programming the CNC machinery.
Email Steve
Jason
Director of Operations
Jason brings organisation to our busy team and office, he is the main point of contact for our clients in terms of their templating and installation, he is Steve's right hand man and is constantly liaising with our clients and our team to ensure every last detail of our customers' requirements are met. Jason has 25 years experience in the kitchen industry, he is extremely conscientious and is rather nifty with a tape measure.
Email Jason
Karen
Samples Department
Karen is Steve's partner and is very busy looking after their 3 children, however when she is at home at the Farm she can be seen advising clients on colour schemes and arranging samples to be delivered, if you require a sample of any material Karen is the one to talk to.

Dino the Dinosaur
Dino lives in our newly refurbished factory showroom. Dino likes to think of himself as the ultimate piece of stone, he watches over our entire site and makes sure everyone behaves, he is always posing for photos with our many visitors to the farm and is a big hit with adults and children alike.