Yesterday we fitted this Silver Paradiso worktop for Liz and Keith in Water Orton. The material was chosen by the customer on a pre-arranged visit to one of our local suppliers of granite slabs, Brachot Hermant in Birmingham. We often offer to take customers to Brachot in Erdington to select from the material they carry in stock there. The main thing of importance about this worktop installation was that we wanted to install it without any joints due to the linear pattern in the Granite. Well we did it!
The pictures here show what a much better job it makes to not have the usual worktop butt joints especially with large patterned material, we have installed an underslung stainless steel sink with drainage channels cut on a gradient and granite upstands and window sill.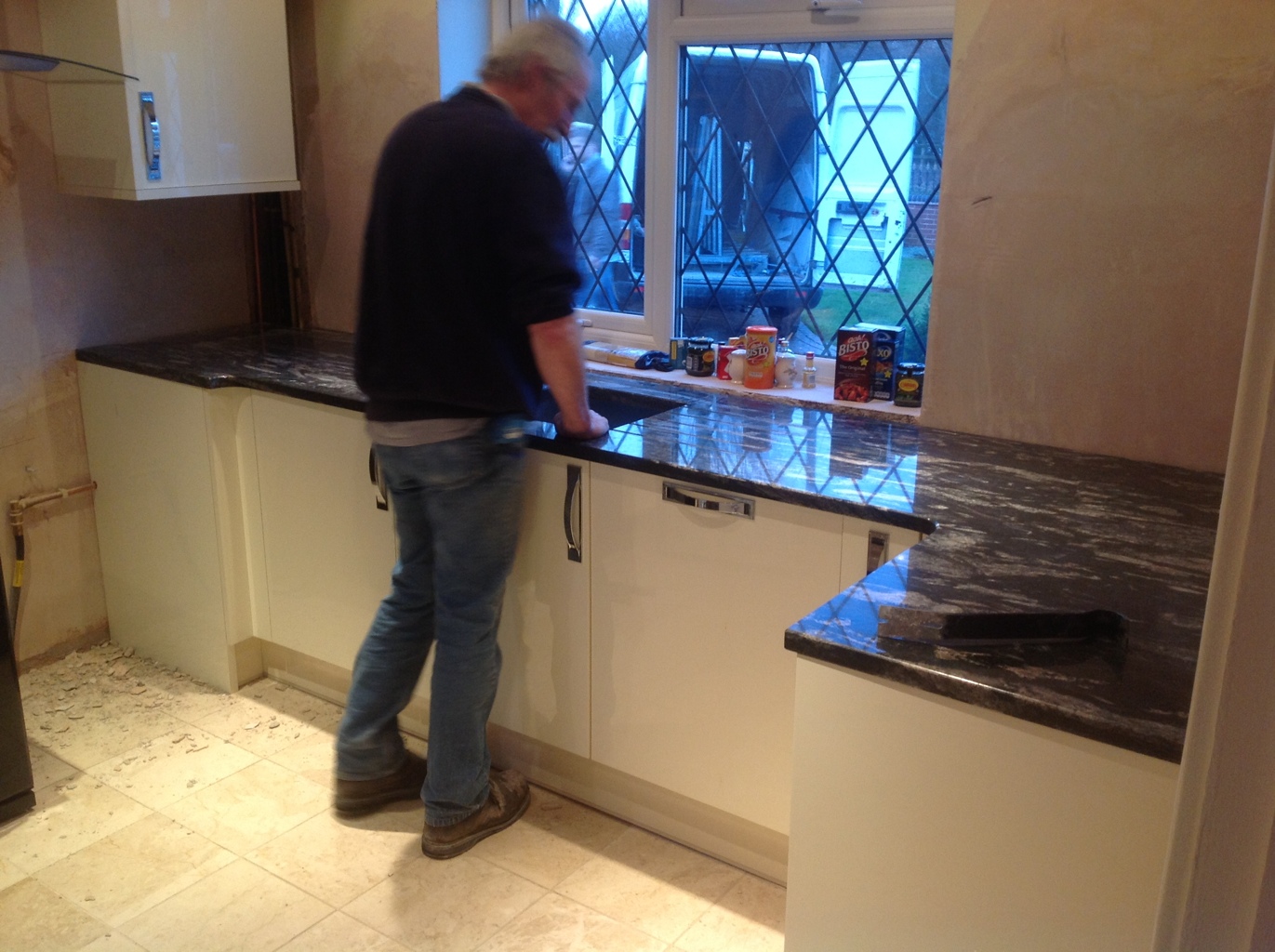 About Steve
Hi, I'm Steve. I run Planet Granite from a custom-built farm in Warwickshire, where I live with my family. The team and I are really passionate about crafting and installing granite and quartz worktops, as you'll see from my blog. You'll find before and after photos and examples of different designs and stone to inspire you. Happy reading!