We have just installed these Neolith Callacatta worktops with bookmatched end panels and an 1810 Axis Sink in gold with matching gold hot water tap.
We have carefully matched the veining on the axis sink and also mirrored the veining on the end panels on both the wrapped sides going down to the floor.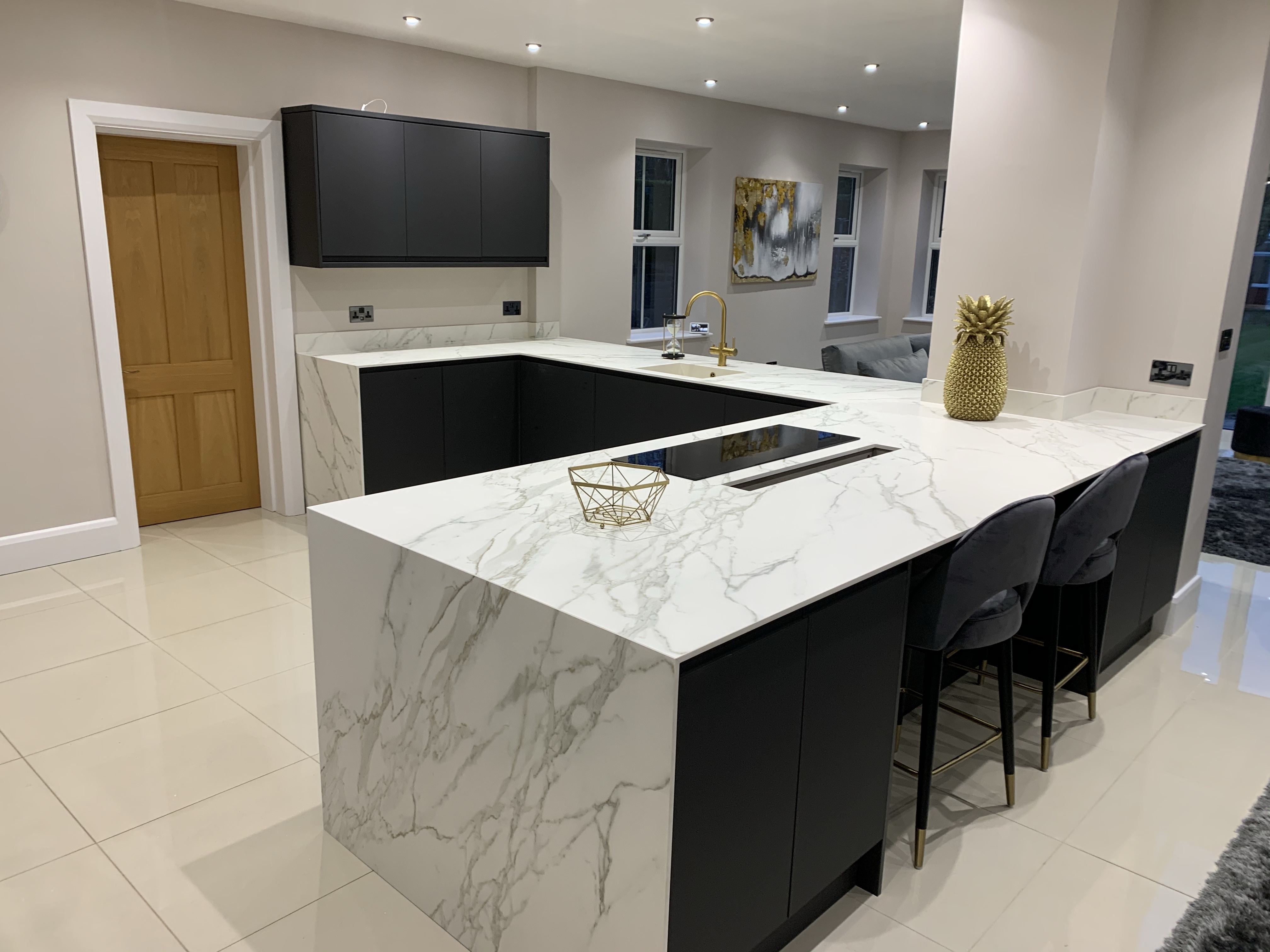 The sink we have used in this installation is made by The 1810 Company and is available in gold, copper, gun metal and stainless steel all of which come with a 75 year guarantee! We carefully select the pieces for the internal cladding of the bowls in these types of instal to ensure we get the best possible flow of pattern as can be seen from the pictures.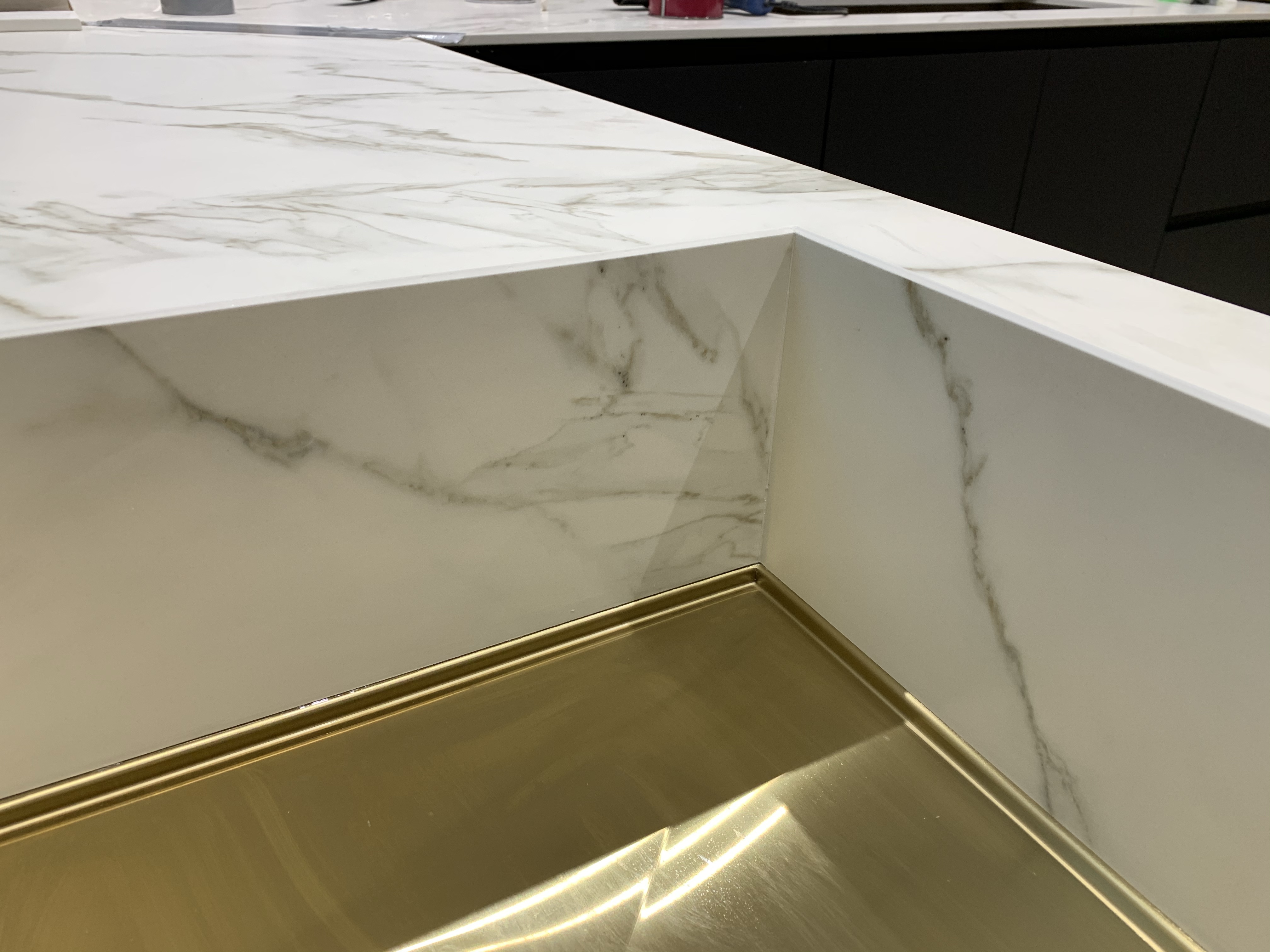 This job was produced by us at our factory on our 5 axis Waterjet and installed by our in house team, this material is extremely hard wearing, heat and stain resistant and also comes in a polished version this is the silk version used here, silk finish means it has a matt appearance.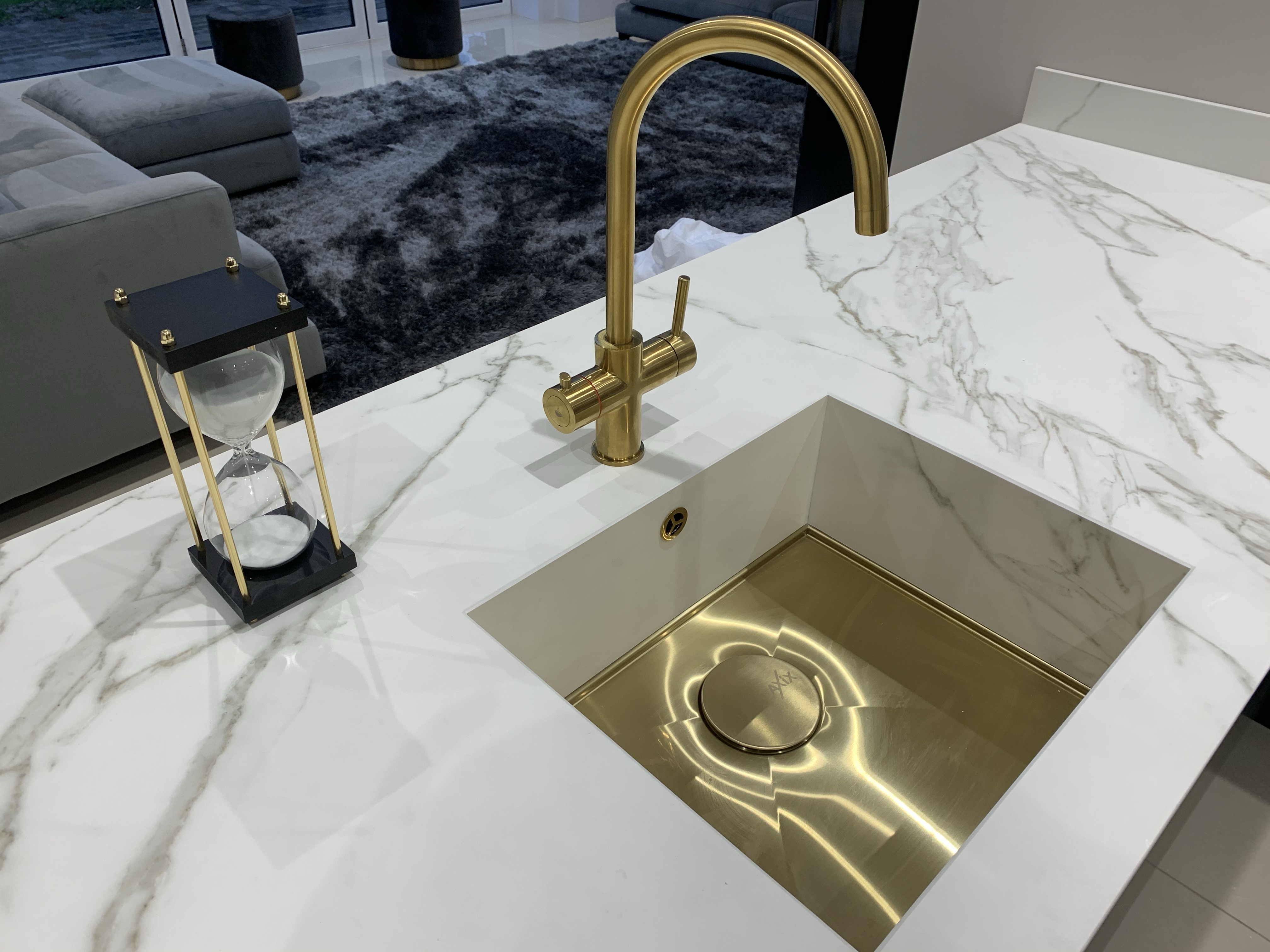 Visit our Coventry showroom to view our displays of sinks and taps installed like this.
About Steve
Hi, I'm Steve. I run Planet Granite from a custom-built farm in Warwickshire, where I live with my family. The team and I are really passionate about crafting and installing granite and quartz worktops, as you'll see from my blog. You'll find before and after photos and examples of different designs and stone to inspire you. Happy reading!