See below the island wrap we did in Sensa Orinoco granite by Cosentino, note how we have carefully bookmatched each end of the Island wrap ensuring the pattern match is perfect on the side panels mirroring the the Island worktop.
Jobs like this take a bit of thinking about and time to make sure the cuts are made in exactly the right place allowing for the width of each cut.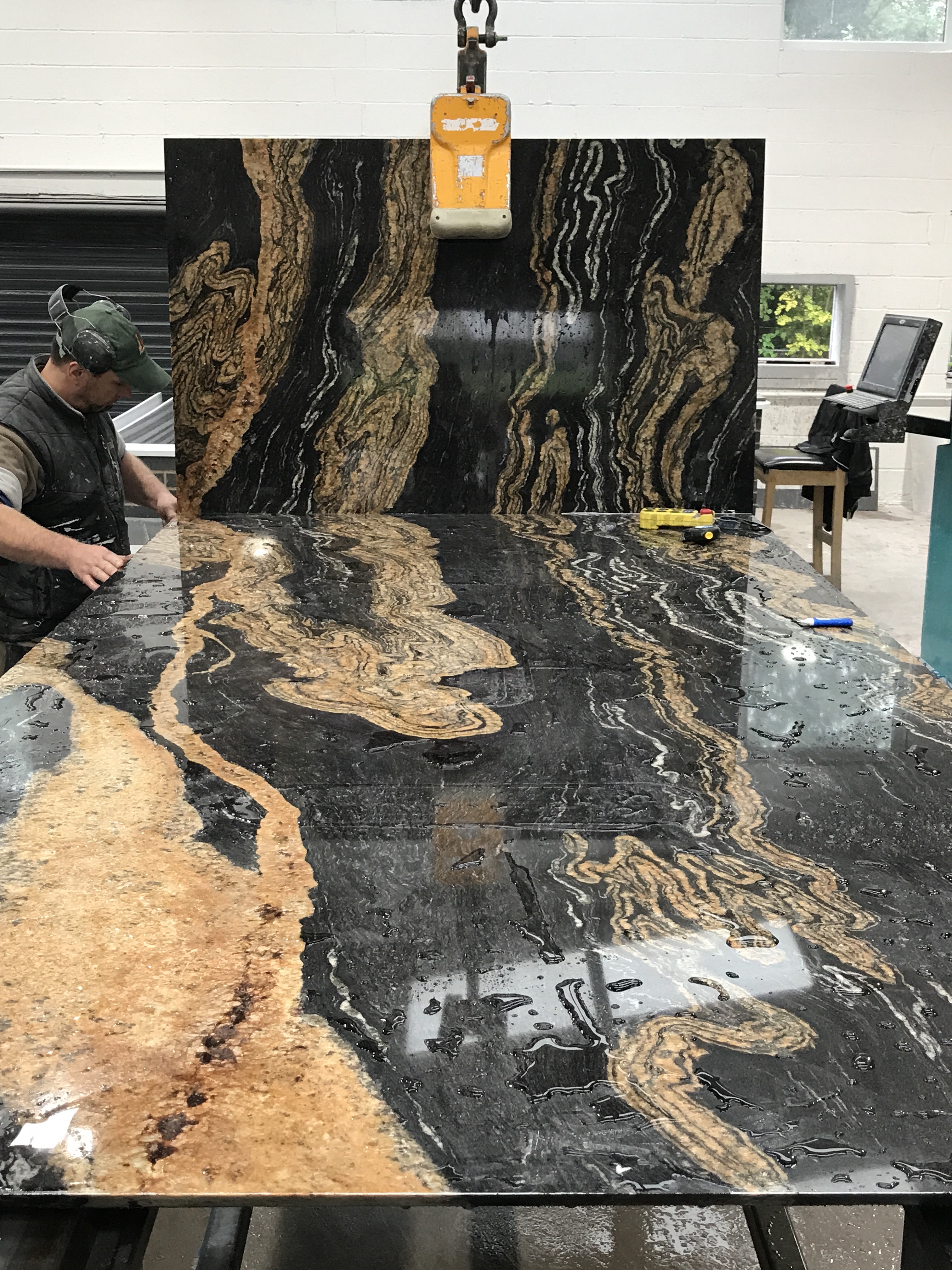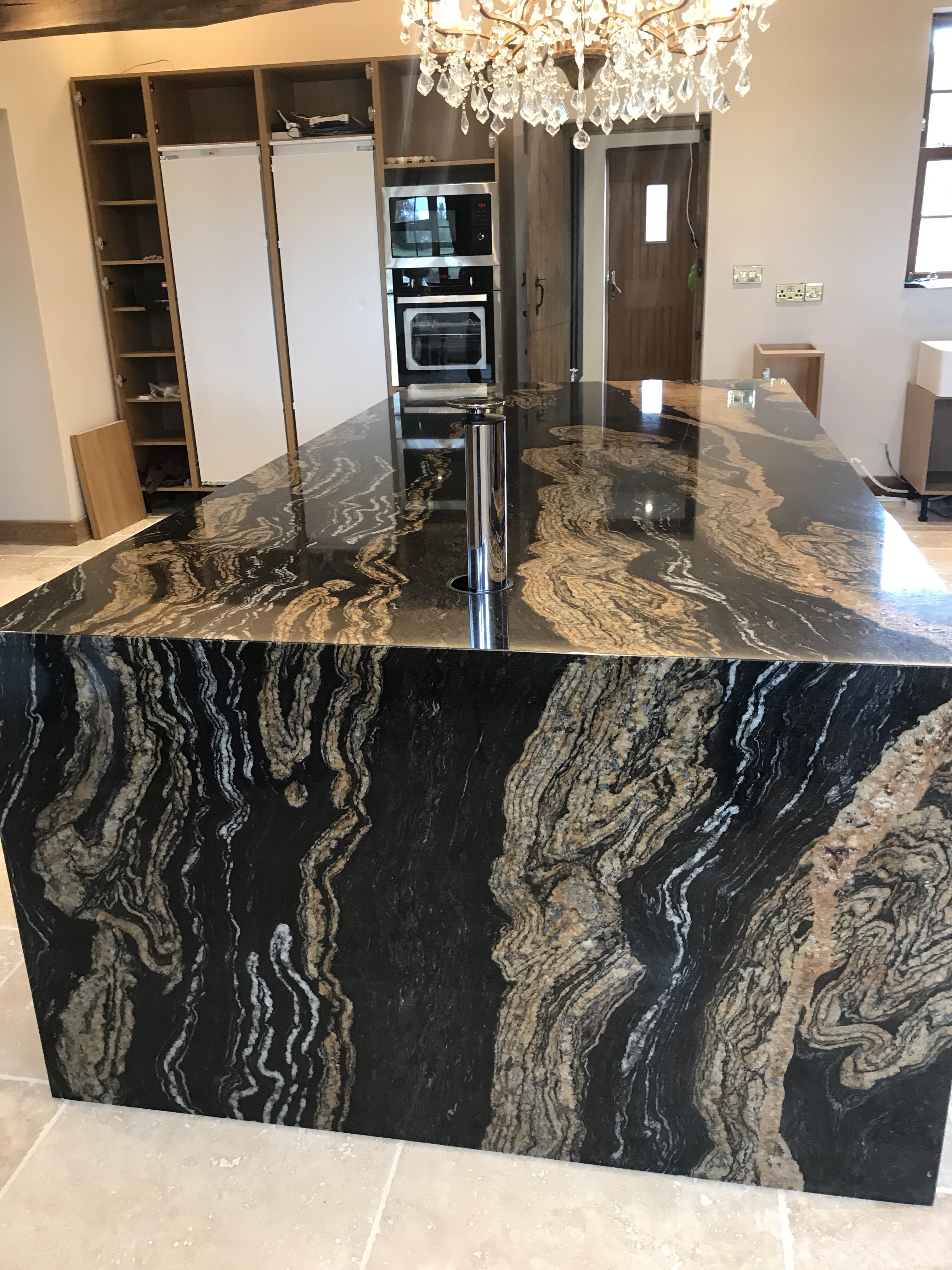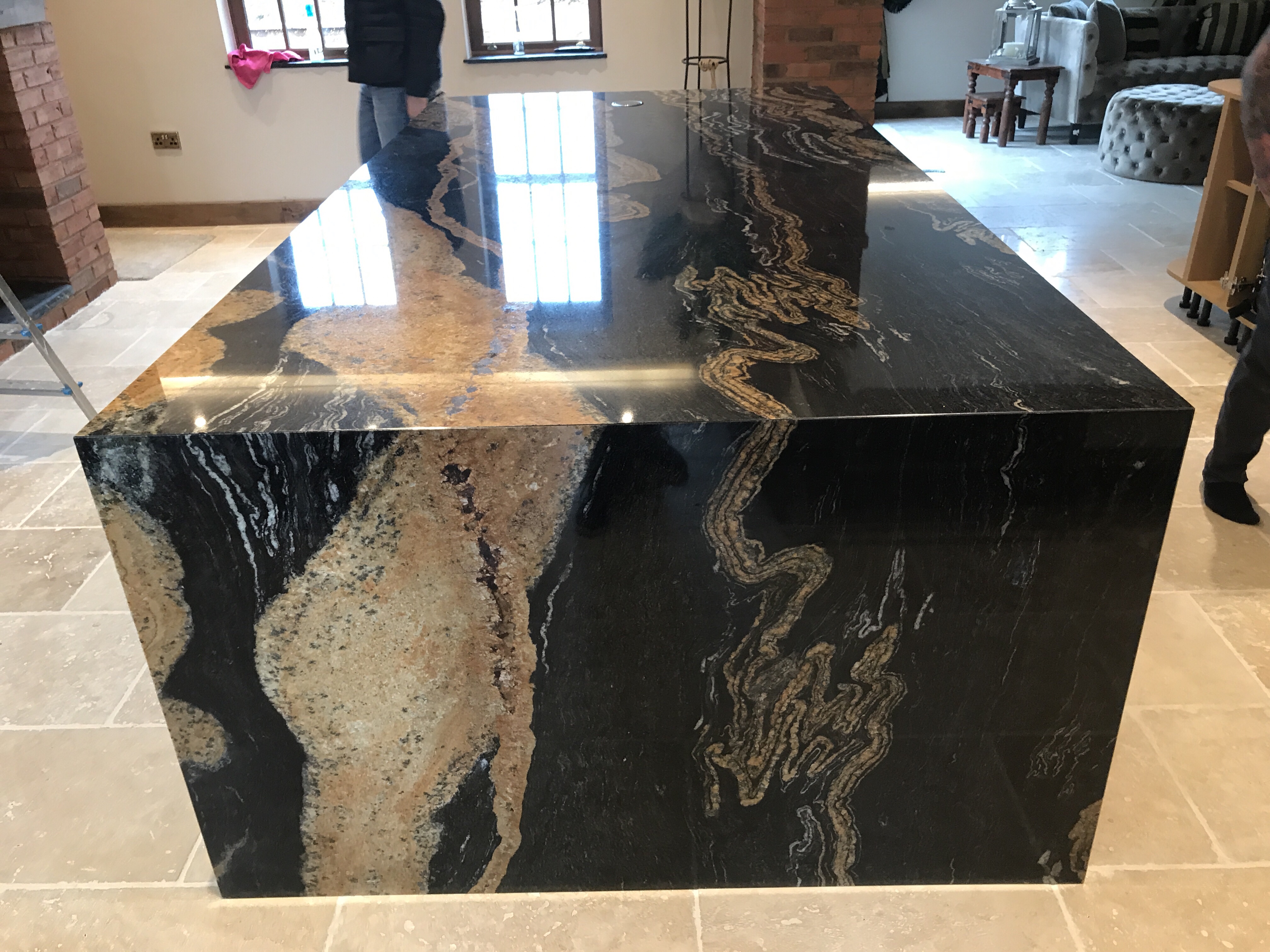 The rest of this stunning kitchen was then finished in matching Orinoco granite around the Belfast sink and cooker splashback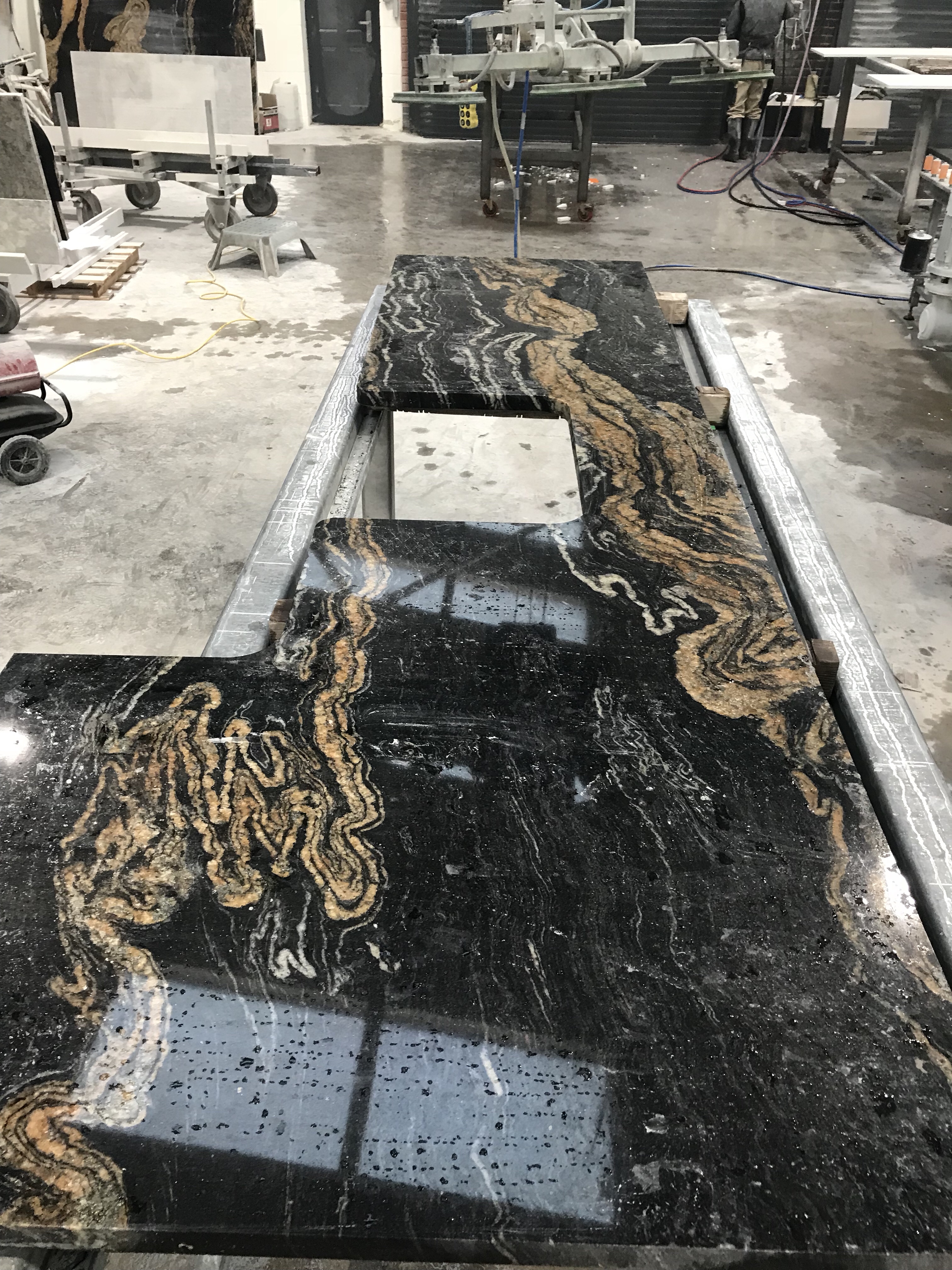 About Steve
Hi, I'm Steve. I run Planet Granite from a custom-built farm in Warwickshire, where I live with my family. The team and I are really passionate about crafting and installing granite and quartz worktops, as you'll see from my blog. You'll find before and after photos and examples of different designs and stone to inspire you. Happy reading!