See below a perfectly installed Silestone integrity sink manufactured by our team here at Planet Granite in Coventry. The Silestone Integrity sink when installed correctly by was of Cnc machining gives the effect that the whole thing is carved from a solid block of stone.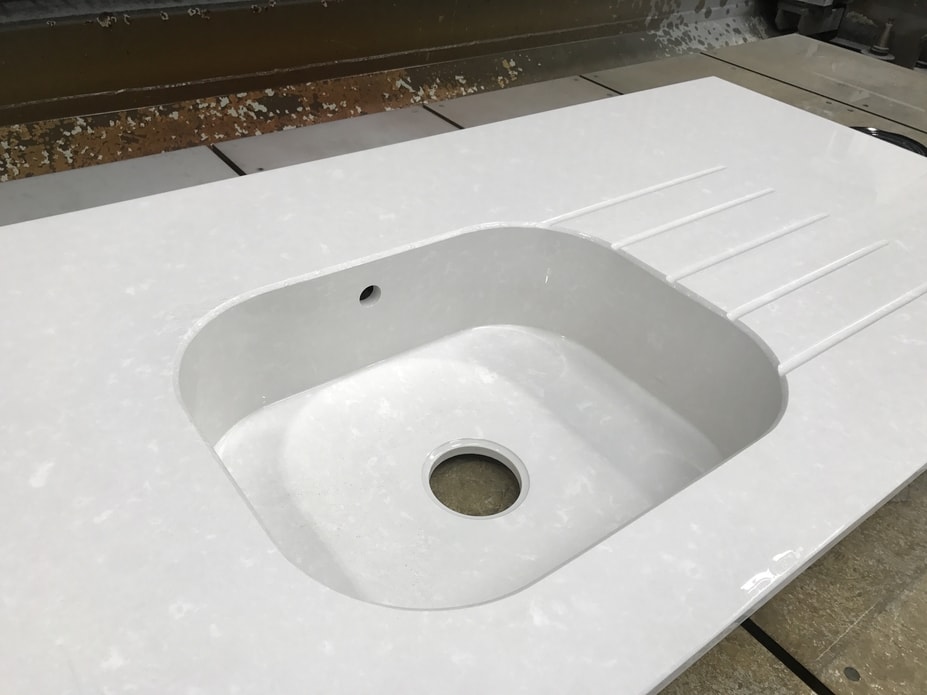 The seamless look of an integrity sink fits in perfectly with today's modern sleek kitchen designs, the joint line is cleverly hidden on the bevel line and is practically invisible. Note the sloping draining grooves leading into the bowl, these slope from 2mm to 5mm.
About Steve
Hi, I'm Steve. I run Planet Granite from a custom-built farm in Warwickshire, where I live with my family. The team and I are really passionate about crafting and installing granite and quartz worktops, as you'll see from my blog. You'll find before and after photos and examples of different designs and stone to inspire you. Happy reading!