Here you can see we have produced a Quartz Island with the addition of Silestone Integrity Sink, these sinks can be fitted as a standard under mounted sink or as an Integrity Sink. We have utilised our CNC capabilities to install this sink as it really should be without any sign of joints anywhere. The pictures below show the apparent seamless installation of the Silestone Amazon bowl into the work surface. This type of process would be almost impossible without the aid of our most valued Bavelloni CNC work centres.
These sinks are available in various Silestone colours and also in Granite or other quartz. Sleek, clean and smart these sinks are going to be extremely popular for clients wanting that modern minimal look in the kitchen. This particular example of our work is situated in our new Birmingham Granite and Quartz showroom.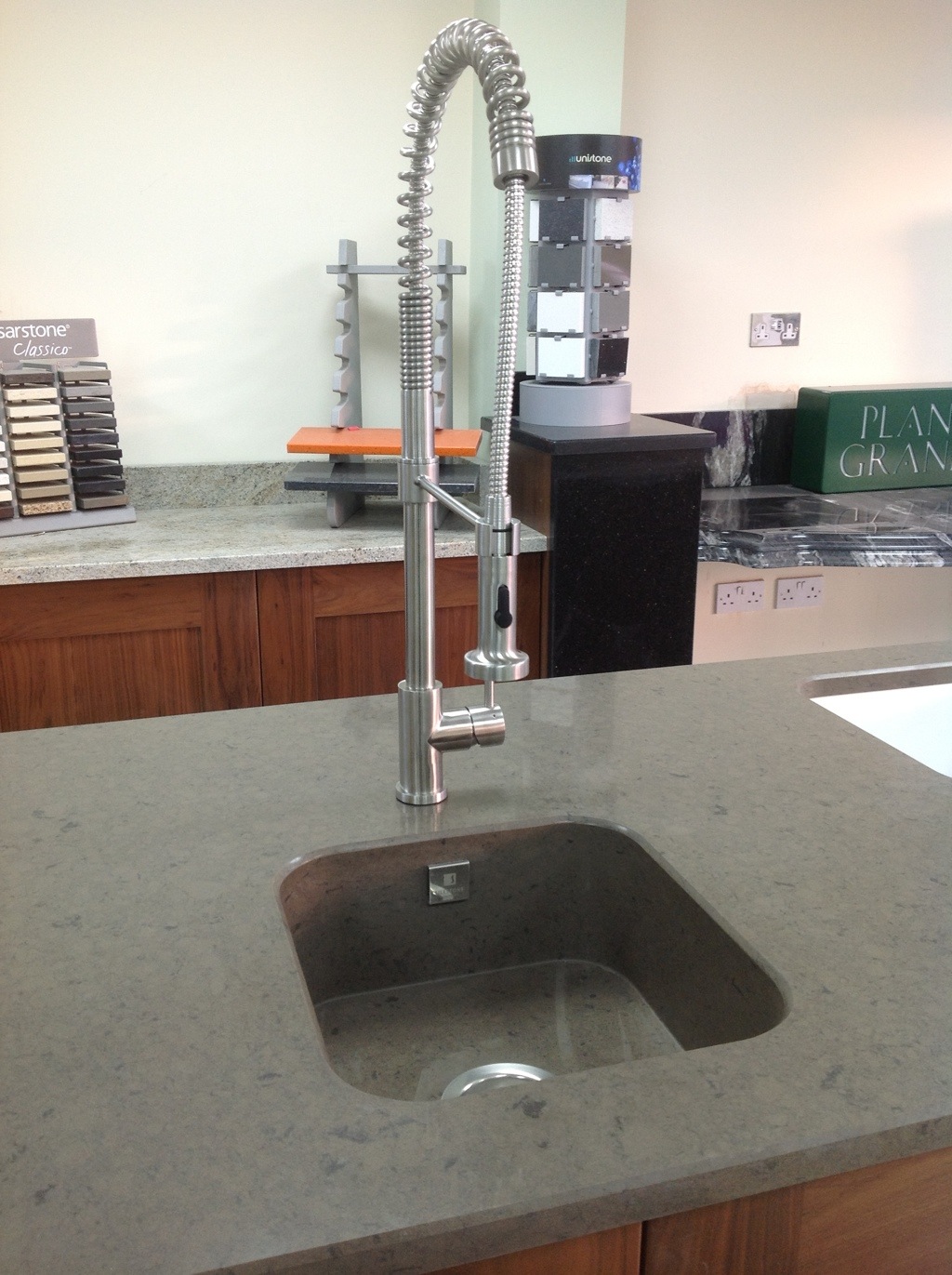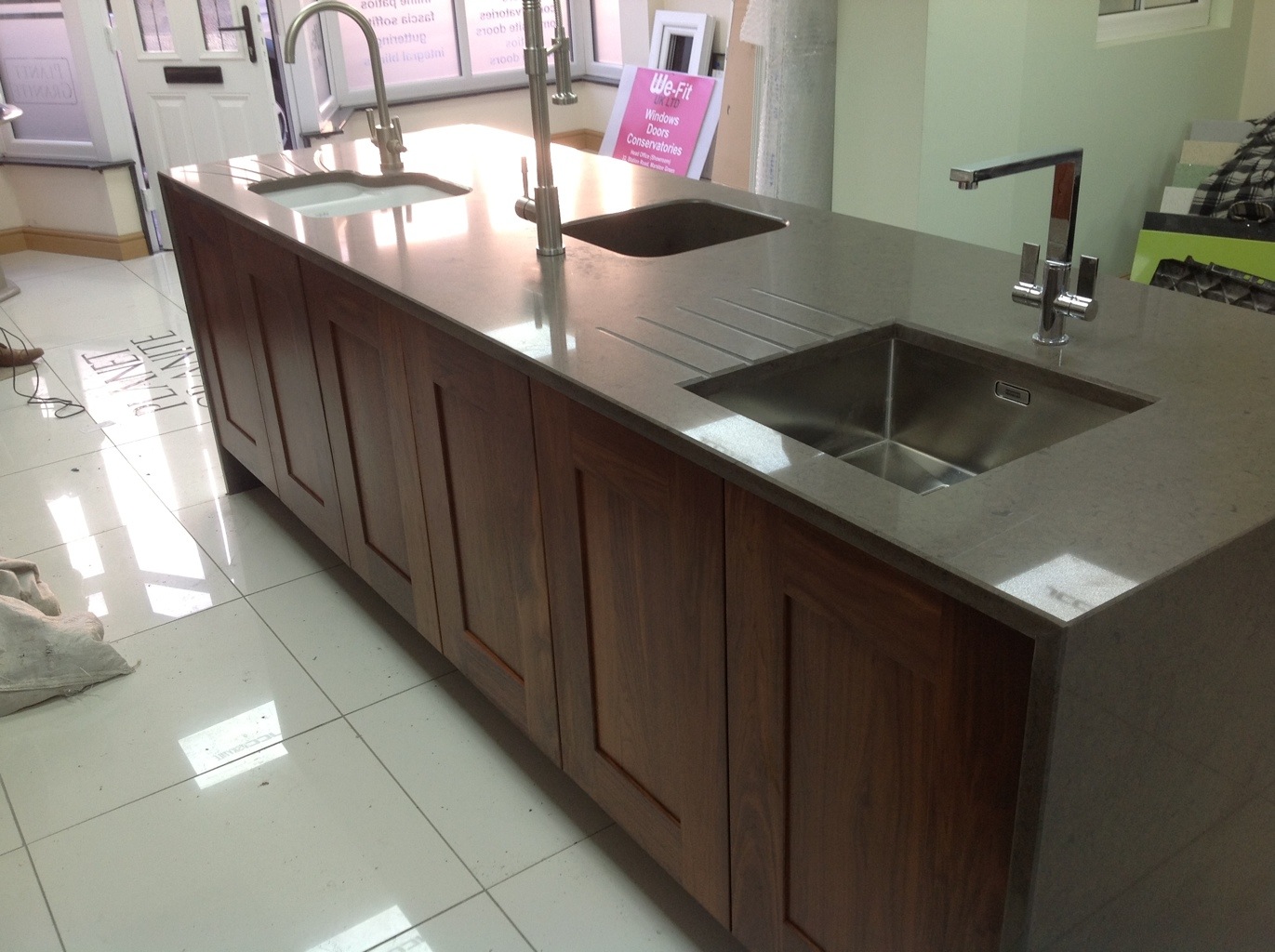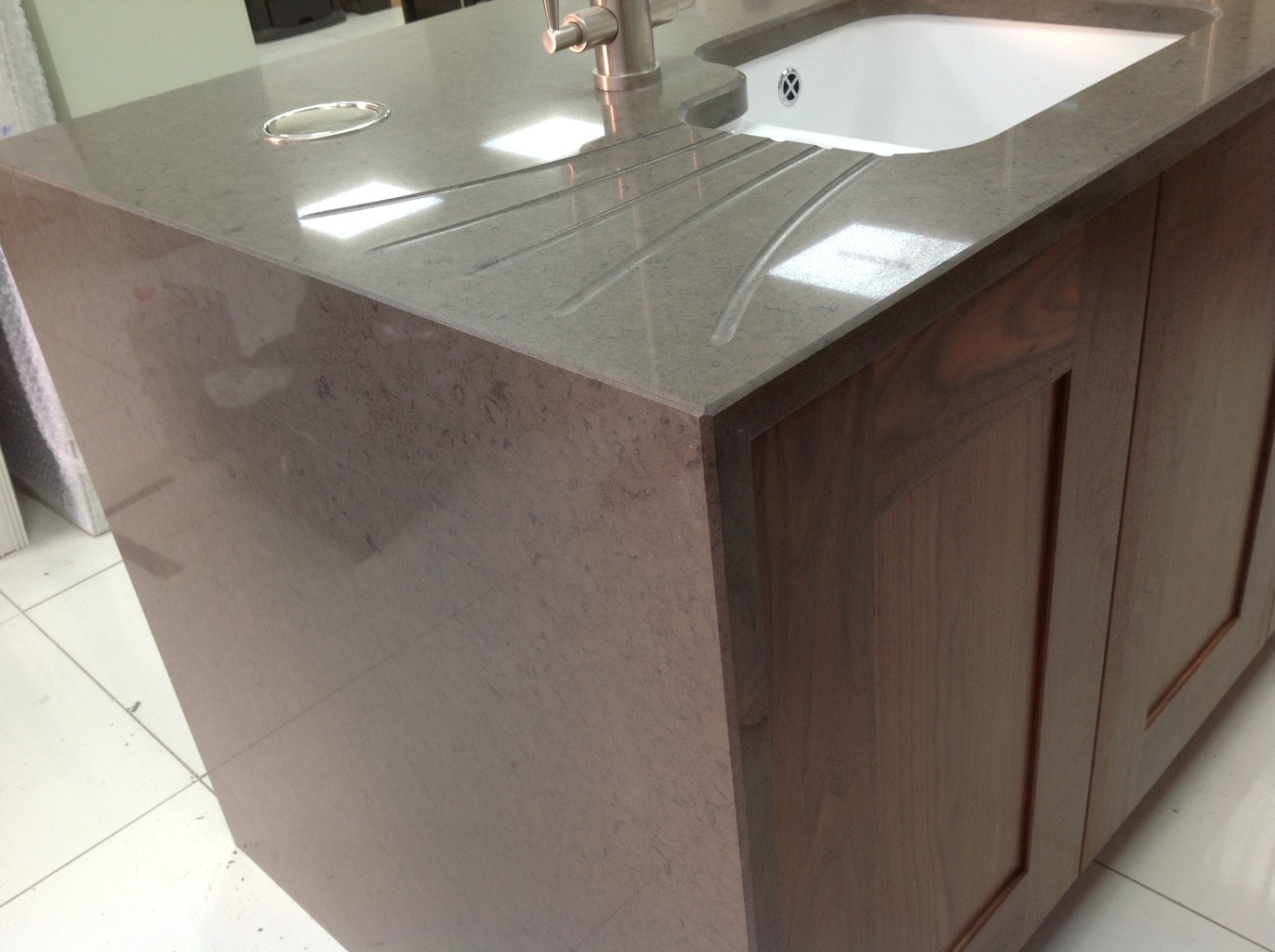 About Steve
Hi, I'm Steve. I run Planet Granite from a custom-built farm in Warwickshire, where I live with my family. The team and I are really passionate about crafting and installing granite and quartz worktops, as you'll see from my blog. You'll find before and after photos and examples of different designs and stone to inspire you. Happy reading!