How fantastic do these Corchia Marble worktops that we manufactured and installed look? We are finding more and more clients of late requesting 'real marble' worktops, and is it any wonder looking at these stunning pictures taken of a project we did last year in Stratford-upon-Avon.
These particular worktops are a honed finish which means they have a matt appearance as apposed to a polished finish. Due to the nature of real marble it is true that they may be susceptible to light etching due to citric acids etc used in the kitchen this however is far better concealed and in all honesty hardly noticeable due to the honed finish.
All the natural marble we install is then treated with 'DRY TREAT STAIN PROOF'. This is really the only 'go to' sealer for this application, and once applied by us will last the lifetime of the worktop without any further applications or treatment required.
This particular work-surface has been installed and used in a family kitchen, and as you can see shows no signs of staining and looks as good today as it did on day one! Many people find that over time the natural ageing due to usage and slight etching actually adds to the aesthetics of a beautiful natural stone, and tells a story of its life at the heart of the home.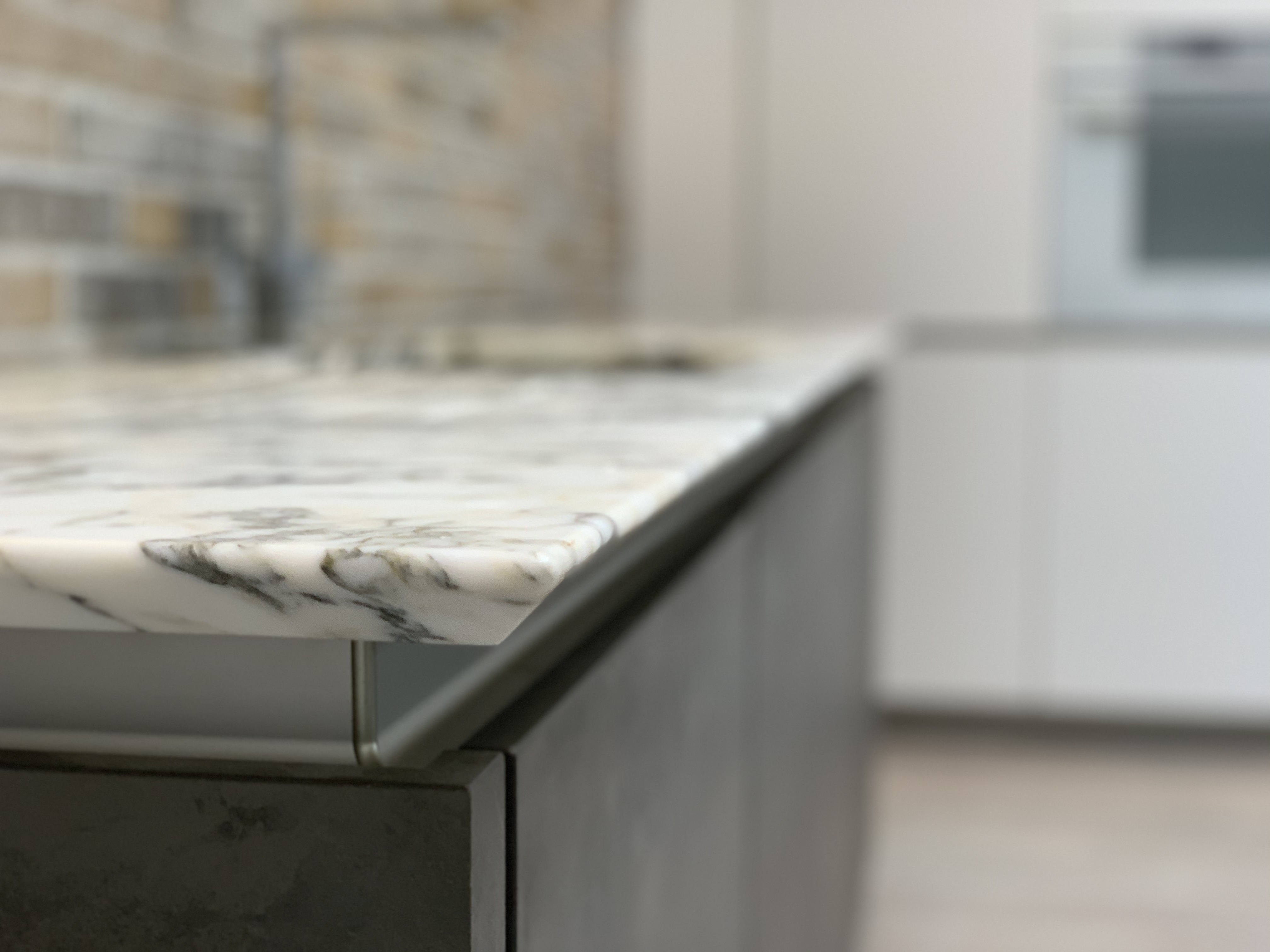 Sharknose Edge Detail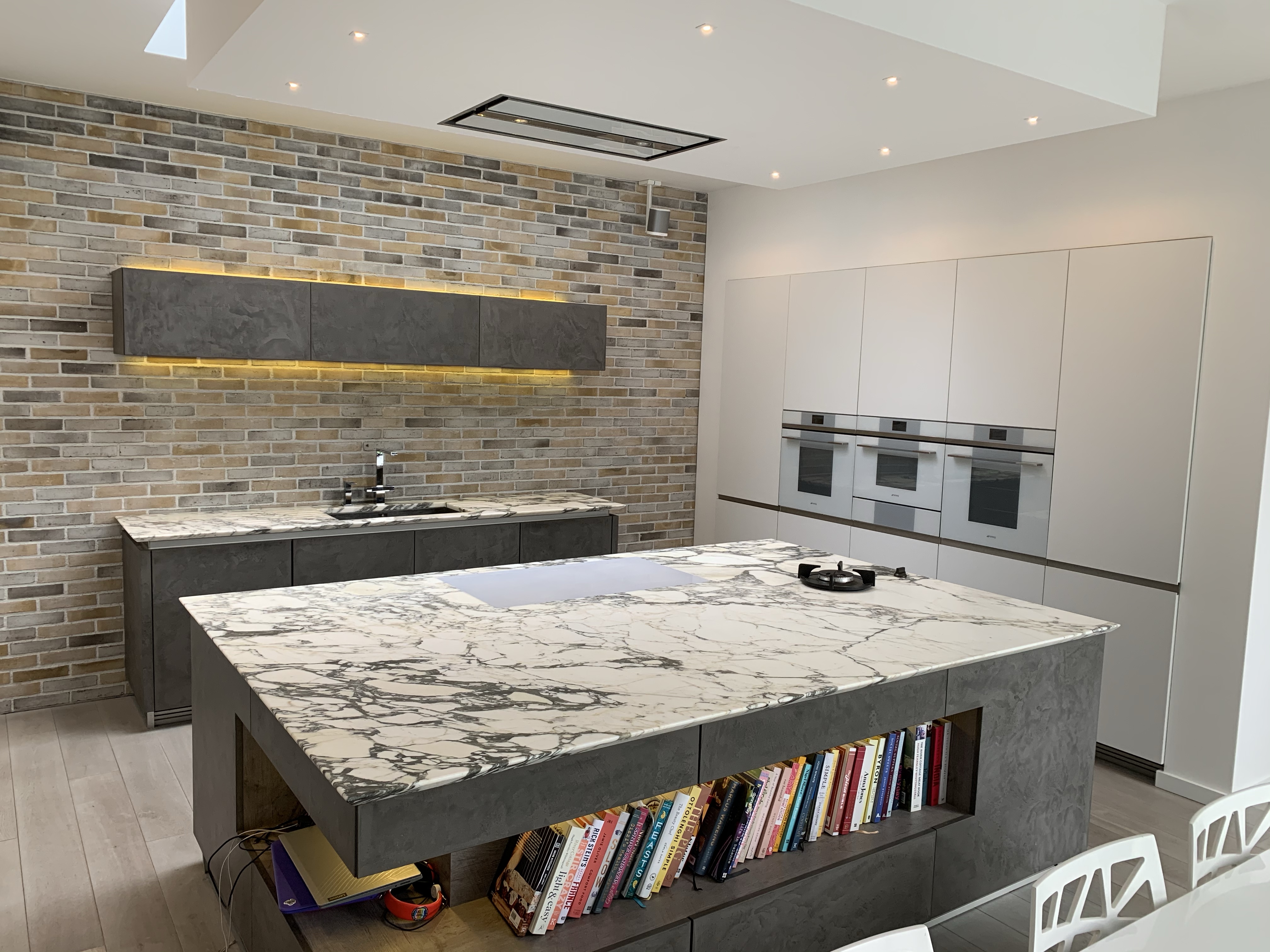 Huge Central Island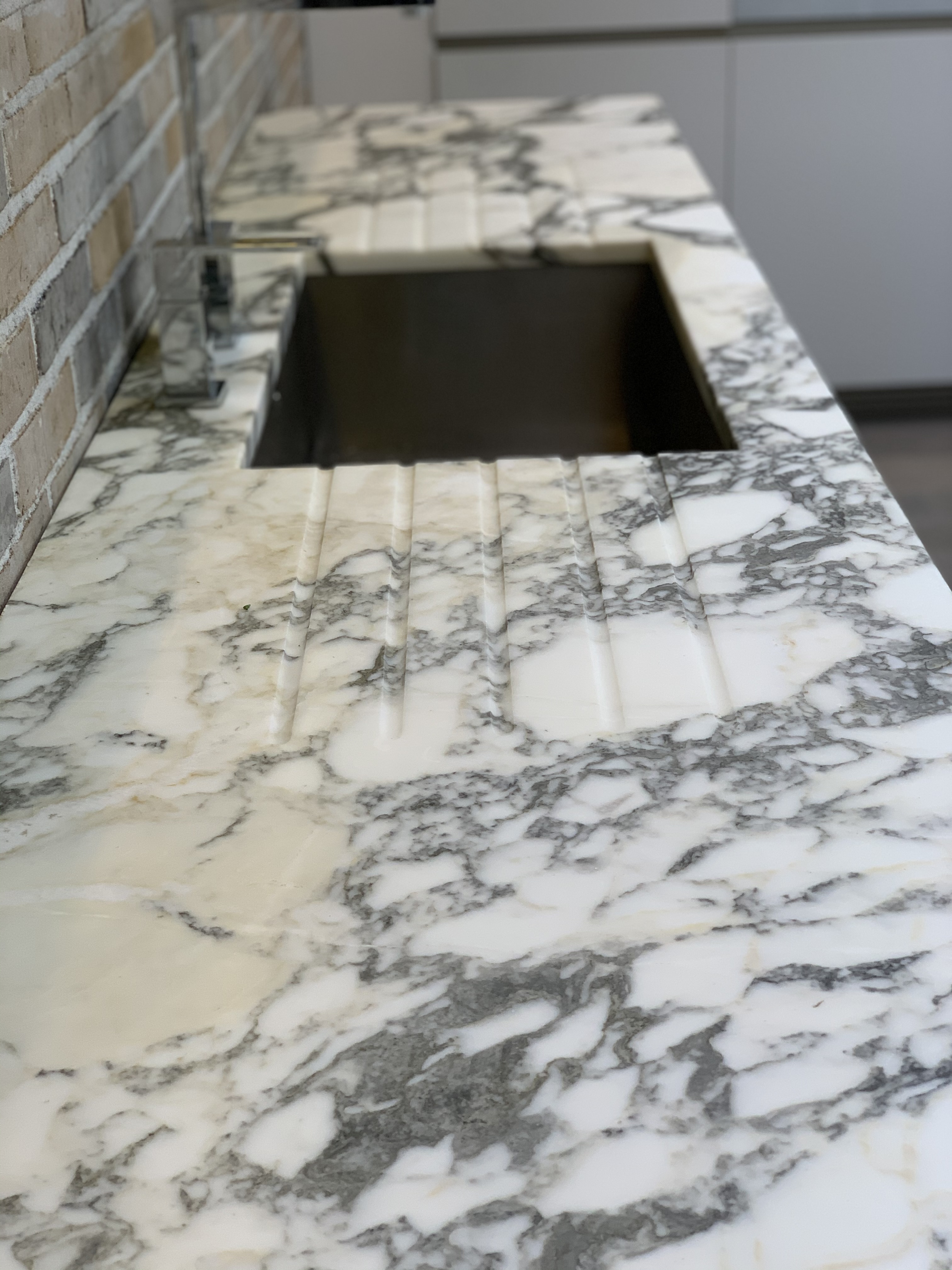 Drainer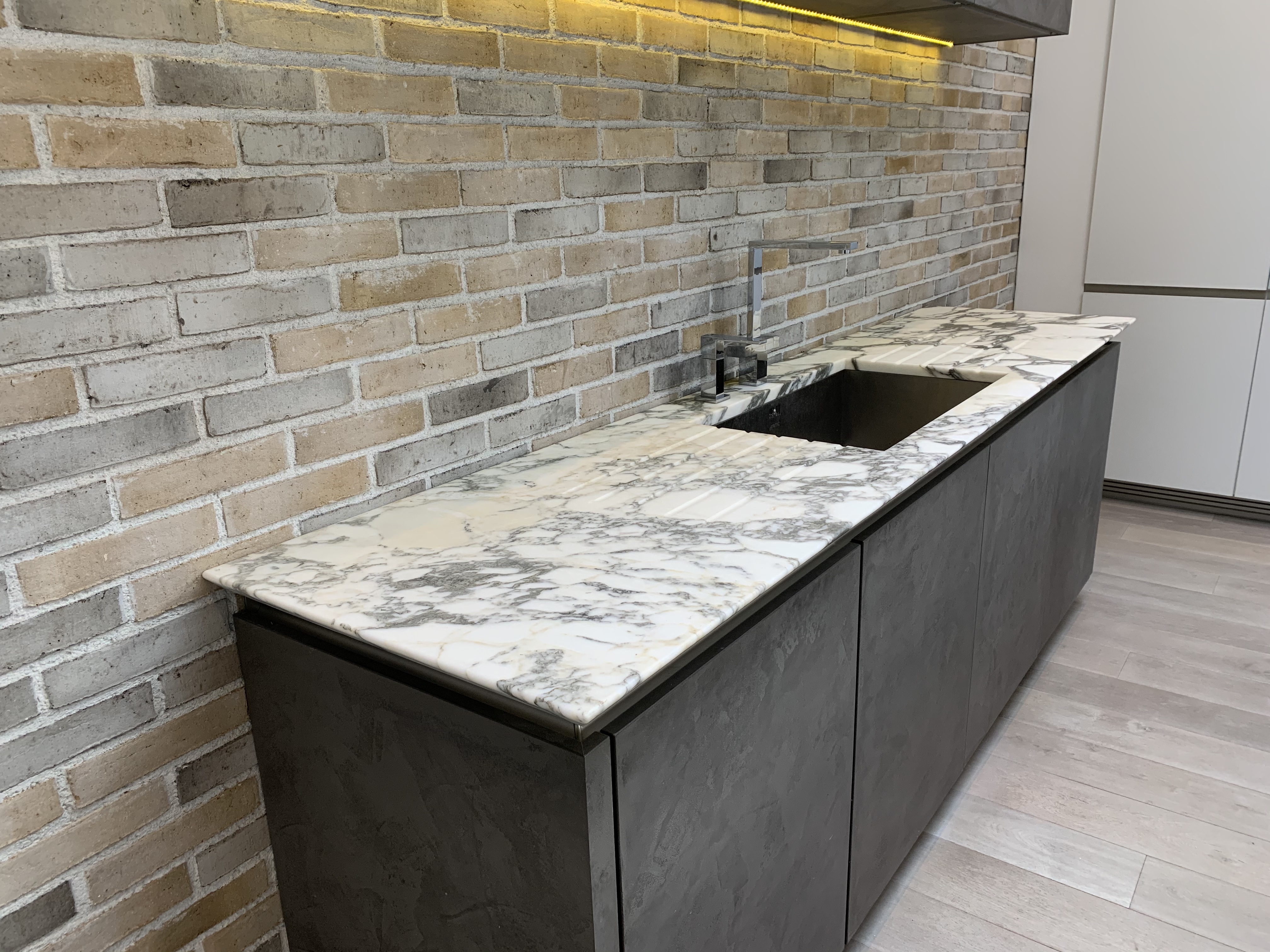 About Steve
Hi, I'm Steve. I run Planet Granite from a custom-built farm in Warwickshire, where I live with my family. The team and I are really passionate about crafting and installing granite and quartz worktops, as you'll see from my blog. You'll find before and after photos and examples of different designs and stone to inspire you. Happy reading!